source url I grew up as a tomboy in Idaho playing soccer, hockey, softball, volleyball, skiing, etc… As the years have passed I've done less organized sports but more skiing, hiking, and mountain biking. I am a civil engineer, but still looking for what I want to do when I grow up. For fun it seems like I spend most of my time doing things with my husband, 2 daughters, and dog. They keep me busy.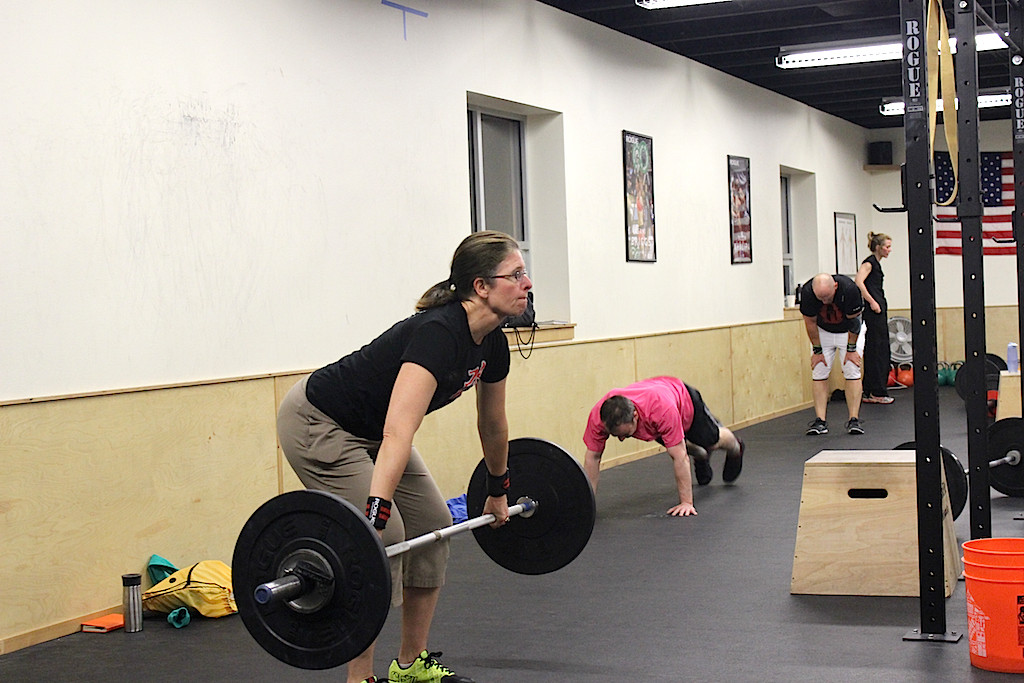 http://buy-generic-clomid.com/generic_clomid_and_twins.html I started in January 2013, just over 2 years ago.
brand levitra us How did you first get exposed to CrossFit? Describe your experience.
My brother-in-law is a minister who is also a police chaplain in Missouri. Several of the officers that he works with invited him to join them at CrossFit & he fell in love with it. After a while my oldest sister joined him & raved about how great it was. She is 13 years older than me & has never been an athlete so I knew that if she could do it, I could do it too.
The first named WOD that I was able to do without scaling at all was "Annie" because I can do double-unders & situps. (Possibly still the only named WOD I can do…) So guess those are my strengths.
What skill or ability are you currently chasing? Squats! Ugh. While they have gotten a lot better, they are still a major weakness.
I think the biggest change is that I just have a lot more energy, especially on the days I get up & go to the 5:30am class. Also, I don't worry that there is anything in my daily life that I cannot do. When my girls were little I couldn't stand up with them on my back if they were in the backpack. Now if the little one gets tired while hiking I can squat down & have her jump on & stand back up. That never would have happened before.
follow site Please share with us any favorite CrossFit Missoula moments:
I think my favorite was when I tried to climb the rope after being in CrossFit for about a year. I had tried once before shortly after I started, but just hadn't tried again. I used my legs & got the rope all set up & was at the top before I even realized what was happening. When I got down everyone was looking at me & they were all so happy for me. I also think doing The Murph last spring was one of the hardest (but fun) times I've had.
Don't give up. The soreness will not always be so bad, so keep coming back.
lasix 20mg cpt Is there anything else you'd like to share?
I appreciate all of the different trainers, and how they each have their own unique styles. I am usually in Daniel's class and get great coaching, but occasionally if I go to a different class a different coach will point out one little thing that always makes a difference. I appreciate the constant help & encouragement from them all.