What is remote coaching?
Remote coaching is where you, the trainee, receive personal training guidance (e.g. exercise, food, recovery) from your trainer through online communications (e.g. email, apps, website).
In recent years, technology has made it incredibly easy for people like yourself to receive the benefits of a personal trainer, without having to work face-to-face with one.
Whether you go to a gym or have a home gym or no gym, online coaching can help you stay in pursuit of your health and fitness goals.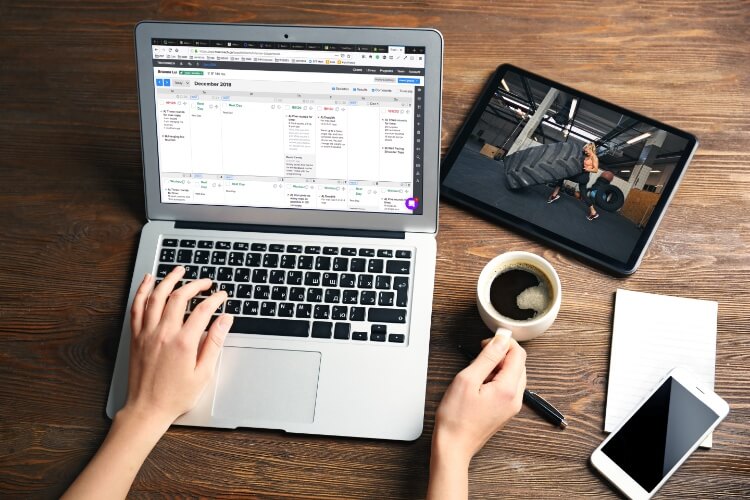 What's included Daniel's program?
Weekly, customized workouts.
Nutritional guidance – Establish macronutrient targets, based on your goals.
Goal setting, metrics tracking, and accountability support.
You may be a good candidate for remote coaching if:
You travel for work.
You're having difficulty starting or sticking with your exercise routine.
You have a gym membership but aren't staying consistent.
You make it to the gym but aren't sure what to do.
You have a home gym and are looking for someone to help guide and mentor your training.
You're not making progress with your current program.
Weekly Customized Exercise Program
Every Sunday you will receive a weeks worth of personalized workouts. You will have the opportunity to look it over and communicate with me about any questions or concerns you have so that if adjustments need to be made, I will be able to make them before the start of your week.
Monthly Macro-Nutrient Targets Established
Using your body weight, activity level, and interests we will set some macro-nutrient (protein, carbohydrates, fats) targets for you to aim at for a month. Throughout the month, we will be tracking some specific metrics to make sure the diet is providing the results that you're after.
Monthly Goal Setting
You need a plan. Goals serve as waypoints on the map of our lives. They provide direction. They give us something to aim at. I will help set goals based on what you tell me you want. I will help you keep track of the steps you're taking to inform us whether or not you are moving towards your desired objective. I will help you make the necessary adjustments to the plan when needed.
Weekly Metrics Tracking
Metrics, like body weight, body composition, max number of pull-ups, or one-rep max back squats help us monitor progress and guide programming.
Metrics help inform us as to whether or not you are moving along the path. If you are, then you're doing all the right things. If not, then you need to adjust what you're doing, and I will help you make that adjustment.
If you live in Missoula, Montana, the option of conducting monthly InBody body composition testing is available.
Remote Coaching fees are $120 a month.
When combined with Personal Training, your fitness benefits are multiplied. Daniel's personal training fees are $65 an hour.
If you're interested in joining the Remote Coaching program or still have questions, Contact Daniel.