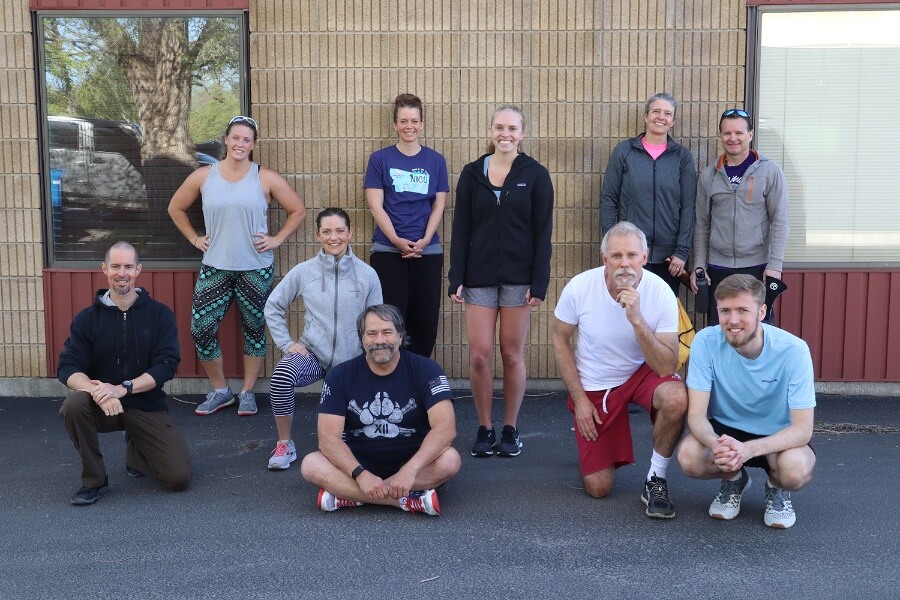 Hit The Deck
Hearts = Toes to bar
Clubs = Kettlebell swings, 24 kg
Diamonds = Push-ups
Spades = Squats
Face cards = 10 reps
Aces = 1 rep
Jokers = Run 800 m
Using a standard deck of cards, shuffle the deck and deal the top 9 cards face up. Complete all the work represented by the cards before dealing the next hand. You can arrange the cards in your hand in any order.