Hello, my name is Daniel Carney
Of the many roles I play, professionally, I'm a massage therapist specializing in myofascial therapy and structural bodywork. I am also a personal trainer and owner of CrossFit Missoula.
Throughout my twenty-plus years of professional practice, I have had the unique opportunity to work with a wide range of clientele: from stay home parents to firefighters; from weekend warriors to Olympic athletes, and everything in between.
My expertise is in helping people alleviate pain and improve performance.
If you're ready to do some work, you can schedule an appointment using the button below. If you have any questions, you can reach me through my Contact Page. Thank you for your interest!
Would you like to receive occasional emails from me?
Subscribe for program updates, health & fitness insights, and discounts on products & services. As a special welcome gift, you will receive my Out Of The Box Fitness Workbook.
Latest from the Blog
Tell us a little about you: Where are you from? What do you do for work, hobbies, downtime, etc.? I was born and raised in Missoula, graduated from U of M, and moved... Read More
Featured Products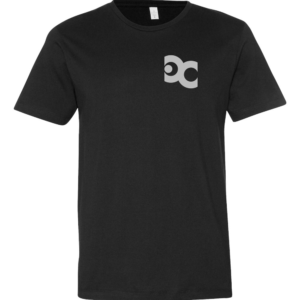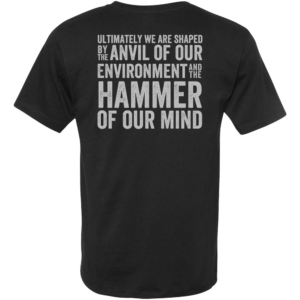 [DC] Anvil & Hammer
"Ulitimately we are shaped by the anvil of our environment and the hammer of our mind." – Bernd Heinrich, Why We Run.
The t-shirt is soft and light, with just the right amount of stretch. It's comfortable and the unisex cut is flattering for both men and women.
not rated
$

25.00
Select options