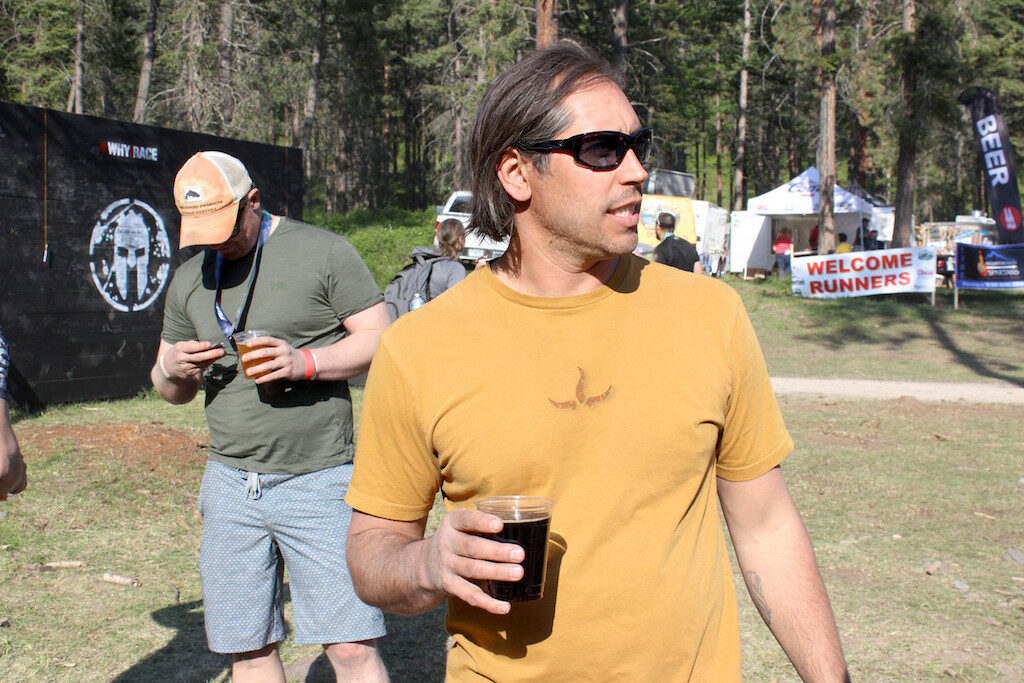 Tell us a little something about yourself: Where are you from? What do you do for work and fun? What is your sports & fitness background?
I was born and raised in Williston, ND, until I went of to college in Iowa for Chiropractic school. Today my wife Steph and I own Lambert Family Chiropractic and enjoy the outdoors as much as we can. Our family loves to float the local rivers and I especially love to mountain bike the local trails. As for sports and fitness background, I grew up playing all types of sports and went on to play four years of college basketball.
When did you first start training at CrossFit Missoula?
First started training about four years ago, in the old space near the mall. Daniel, Andy, and I were the only ones that would commit to a 6:00 AM WOD. This was before the 5:30 AM class.
How did you first get exposed to CrossFit? Describe your experience.
First exposure to CrossFit was meeting Daniel personally. Daniel and I met each other at a park while we were playing with our kids. He invited me to a game of Hoover Ball. The rest is history. Back then, he was working out of his garage.
What's your CrossFit "super power"? What are you good at?
I love Fight Gone Bad. It hurts so good. My PR is 305. My personal goal in the next year is 400.
What's your CrossFit "goat"? What skill or ability are you currently chasing?
My goat is anything involving gymnastics movements.
What sort of changes have you seen in your body, health and fitness since starting at CrossFit Missoula?
Although I have seen many changes, I think the most important concept for me is a common ground with my wife. CrossFit has not only given us the ability to do many adventures together but also is something we enjoy to discuss between each other and also give each other shit about.
Please share with us any favorite CrossFit Missoula moments:
My favorite CrossFit moment was Daniel's 40th birthday. His wife, Nyss, helped me break into the old gym late at night and I hung black streamers and laid skeletons all around the gym. It was a great reaction to see from Daniel and all the fellow CrossFitters avoiding black streamers all day.
What advice do you have for someone just getting started with CrossFit?
Only advice about CrossFit is open your mind and come to class everyday expecting to do something you never dreamed of accomplishing.